CYBERNETICS
Since my last newsletter mentioning that I am the feature artist for this quarterly international journal CYBERNETICS & HUMAN KNOWING, people have asked me what it's all about.
Here is a quote from the journal describing my work:
"The artist for this issue, Enda Bardell, paints in two very different modes; views of the outside as evocative landscapes, and views from the inside as abstracts. The latter are featured in this issue.
These inner views arise for Enda as clear visions, complete with shape and colour. As these visions immediately begin to fade, she has learned to quickly make a sketch, and then later manifest them as paintings. One of her pleasure in these paintings is ambiguity, ambiguity within the structure of the painting, and ambiguity of what each person sees. Thus, Enda, like many artists, works from an implicit and intuitive instantiation of second order cybernetics."
http://www.chkjournal.org/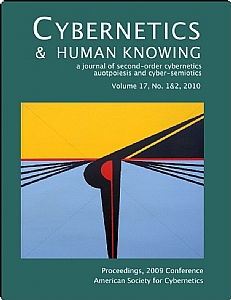 Comment on or Share this Article →
Since I live in a part of Vancouver, Canada, which is easily accessible to everything I need; art supplies, groceries, bank etc. I can walk almost everywhere. Walking to a destination is forced exercise for me when I don't go swimming in the local pool or go dancing, both of which I love!
Along the way, especially when I walk downtown which is a 45 minute walk, I see our beautiful architecture as abstract cityscapes! I love the light and shadow a bright sunny morning casts on the high buildings in various shades of blue, grey, green and pink.
This is quite an inspiration! I have started a few paintings of this wonderful experience but have found it more challenging than the metaphysical images which come right out of my head! Will post a few paintings when they come closer to being recognisable!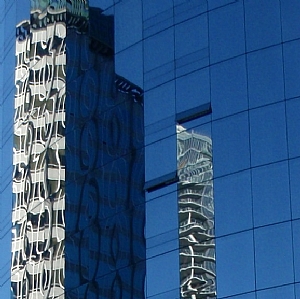 Comment on or Share this Article →