My Structural Series is an exploration of tension between form, colour and planes.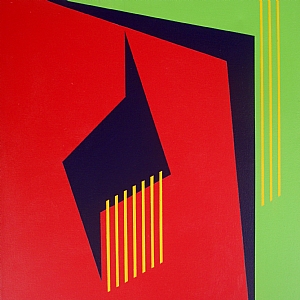 Most of these works, including titles, are purely conceptual, emerging from my subconscious; exploring the tension between colour and pattern, creating a dynamic impact on a flat surface.
En Plein Air , alla prima watercolour paintings of evening skies from my balcony overlooking Georgia Straight, on quarter sheets of Arches watercolour paper. I love the challenge of battling the speed of light and making quick decisions.
The larger framed works, 30 x 36", are painted in my studio.
I'm fascinated by the ships in the harbour of Vancouver, positioning themselves to be loaded or unloaded, as seen from my balcony.
It's the patterns created by light and shadow on the "terra firma", which intrigue me.